This activity is supported by an educational grant from Philips Respironics, Inc.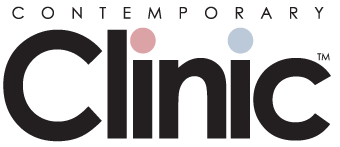 Improving Asthma Management with Tools and Devices
Faculty
Daniel L. Krinsky, MS, RPh
Manager, MTM Activities
Giant Eagle Pharmacy
Ravenna, Ohio
Associate Professor
Pharmacy Practice
Northeast Ohio Medical University
Rootstown, Ohio
Cynthia Borda, PharmD, MBA
Assistant Professor
Distance Degrees and Programs Office
University of Colorado
Skaggs School of Pharmacy and Pharmaceutical Sciences
Medical Writer
Pharmacy Times Continuing Education
Plainsboro, New Jersey
Educational Partners
Pharmacy Times Continuing Education
Global Education Group
ArcMesa Educators
Educational Objectives
At the completion of this activity, the participant will be able to:
Examine the asthma action plan and other asthma management tools
Explain how a spacer and other devices can improve the asthma action plan
Illustrate the role of the pharmacist, nurse practitioner, and physician assistant in asthma care optimization
Statement of Need
This activity reviews asthma management goals and objectives, including the use of an action plan and some tools and devices to optimize outcomes. It is a related activity to Asthma Action Plans: A Pharmacist's Opportunity in the Management of Asthma. Pharmacists, physician assistants, and nurse practitioners can improve asthma management by enhancing communication to the patient through education, device instruction, and recognizing patients requiring intervention.
Description
Health care professionals can work together with patients to develop asthma action plans, monitor appropriate use of therapy, and provide education to improve outcomes.
Target audience:
Advanced practice nurses, nurse practitioners, and physician assistants working in convenient care clinics.
Release date:
October 12, 2016
Expiration date:
October 12, 2017
Estimated time to complete activity:
2.0 hours
Fee:
Free
AANP

Global Education Group is accredited by the American Association of Nurse Practitioners as an approved provider of nurse practitioner continuing education. Provider number: 110121. This activity is accredited for 2.0 contact hour(s) which includes 0.0 hour(s) of pharmacology.
Activity ID #2201E.
This activity was planned in accordance with AANP CE Standards and Policies.
For information about the accreditation of this program, please contact Global at 303-395-1782
or
cme@globaleducationgroup.com
.
Method of Participation
All participants will need to read the objectives and other introductory CME/CE information, take the pretest, and then proceed to the educational activity. Once the activity is completed along with the posttest and the evaluation, participants can request credit.
You will have access to your certificate immediately following completion of the evaluation. Credit is provided until 10/12/2017. No credit will be given after this date. There is no fee to participate in this activity.
System Requirements for Completion of Posttest and Evaluation
Computer or smartphone with Internet access Web Browser (IE 7.0+ or Webkit/Mozilla Compatible) with JavaScript enabled.
In the event you have questions about this activity or are unable to retrieve the certificate, please email cme@globaleducationgroup.com.
Privacy Policy and Terms of Use Information:
https://www.arcmesa.org/terms
.
Disclosures
No contributors have any relevant financial relationships with commercial interests to disclose.
Faculty
Daniel L. Krinsky, MS, RPh
Cynthia Borda, PharmD, MBA
Global Education Group
Planning Staff
- Kristen Delisi, NP, Amanda Glazar, PhD, Andrea Funk, and Laura Gilsdorf
ArcMesa Educators
Planning Staff
- David Heckard and Donna Fausak
Contemporary Clinic
Editorial Staff
- Katie Eder
An anonymous peer reviewer was part of the content validation and conflict resolution and has no relevant financial relationships with commercial interests to disclose.
Off-Label Statement
This educational activity may contain discussion of published or investigational uses of agents that are not indicated by the FDA. The opinions expressed in the educational activity are those of the faculty. Please refer to the official prescribing information for each product for discussion of approved indications, contraindications, and warnings. Furthermore, attendees and participants should appraise the information presented critically and are encouraged to consult appropriate resources for any product or device mentioned in this program.
Disclaimer
The content and views presented in this educational activity are those of the authors and do not necessarily reflect those of Contemporary Clinic, ArcMesa Educators, and Global Education Group. This material is prepared based on a review of multiple sources of information, but it is not exhaustive of the subject matter. Therefore, health care professionals and other individuals should review and consider other publications and materials on the subject.