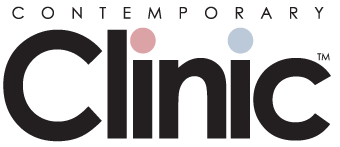 Jointly provided by Dannemiller and Pharmacy Times Continuing Education.
New Drugs of 2015
Faculty
Michael A. Mancano, PharmD
Clinical Professor of Pharmacy Practice
Chair, Department of Pharmacy Practice
Temple University School of Pharmacy
Clinical Consultant
Pennsylvania Hospital Department of Pharmacy
Philadelphia, Pennsylvania
Educational Objectives
At the completion of this activity, the participant will be able to:
Discuss the clinical indications of the new drugs approved by the FDA in 2015.
Outline the approved dosing guidelines and recommended dose adjustments for the drugs reviewed.
Statement of Need
The FDA approved over 35 new drugs in 2015, some of which represent new molecular entities, while others are new dosage forms or reformulations of existing products. These new drugs are approved to treat diseases ranging from type 2 diabetes to Hepatitis C. It is a clinician's duty as a health care professional to stay up to date with the newest medications available and to learn the characteristics of those treatments in order to provide patients with the best care possible. Nurse practitioners and physician assistants should be cognizant of the clinical indications and dosing of these recently approved medications as well as similar medications that are already approved for those indications.
Table of Contents Description
It is crucial for nurse practitioners and physician assistants to be familiar with the newly approved medications and recognize the indications for these agents so that they are aware of new treatment avenues available and can make recommendations to patients in the future.
Target Audience:
This activity is intended for advanced practice nurses, nurse practitioners, and physician assistants working in convenient care clinics.
Release date:
April 12, 2016
Expiration date:
April 12, 2017
ACCREDITATION STATEMENT(S)
This activity has been planned and implemented in accordance with the accreditation requirements and policies of the Accreditation Council for Continuing Medical Education (ACCME) through the joint providership of Dannemiller and Pharmacy Times Continuing Education. Dannemiller is accredited by ACCME to provide continuing medical education for physicians.
Dannemiller designates this enduring material for a maximum of
1 AMA PRA Category 1 Credit(s)TM
. Physicians should claim only the credit commensurate with the extent of their participation in the activity.
AAPA
AAPA accepts certificates of participation for educational activities certified for
AMA PRA Category 1 Credit(s)TM
from organizations accredited by ACCME.
AANP
Dannemiller is accredited by the American Association of Nurse Practitioners as an approved provider of nurse practitioner continuing education. Provider number: 090419.
This program is accredited for 1.0 contact hour(s) which includes 1.0 hours of pharmacology.
Method of Participation
To receive credit, please go to arcmesa.com. All participants will need to read the objectives and other introductory CME/CE information, take the pretest, and then proceed to the educational activity. Once the activity is completed along with the posttest and the evaluation, participants can request credit.
You will have access to your certificate immediately following completion of the evaluation. Credit is provided until 4/12/2017. No credit will be given after this date. There is no fee to participate in this activity.
In the event you have questions about this activity or are unable to retrieve the certificate, please e-mail cme@dannemiller.com and a certificate will be emailed within 2 weeks.
System Requirements for Completion of Posttest and Evaluation
Computer or smart phone with Internet access
Web Browser (IE 7.0+ or Webkit/Mozilla Compatible) with JavaScript enabled
Disclosures
The following contributors have no relevant financial relationships with commercial interests to disclose.
Faculty
- Michael A. Mancano, PharmD
Contemporary Clinic
- Katie Eder
Pharmacy Times Continuing Education
- Dave Heckard; Maryjo Dixon, RPh; Dipti Desai, PharmD, RPh; Jim Palatine, RPh, MBA; Donna Fausak; and Tara DeLorenzo
An anonymous peer reviewer was part of the content validation and conflict resolution and has no relevant financial relationships with commercial interests to disclose.
Dannemiller
- Gordon Ringler, Jennifer Hodge
To resolve identified/potential conflicts of interest, the educational content was fully reviewed by a member of the Dannemiller Clinical Content Review Committee, Bernard Abrams, MD, who has nothing to disclose.
The resulting certified activity was found to provide educational content that is current, evidence-based, and commercially balanced.
Off-label Statement
This educational activity may contain discussion of published and/or investigational uses of agents that are not indicated by FDA. The opinions expressed in the educational activity are those of the faculty. Please refer to the official prescribing information for each product for discussion of approved indications, contraindications, and warnings. Further, attendees/participants should appraise the information presented critically and are encouraged to consult appropriate resources for any product or device mentioned in this program.
Disclaimer
The content and views presented in this educational activity are those of the authors and do not necessarily reflect those of Dannemiller or Pharmacy Times Continuing Education. This material is prepared based on a review of multiple sources of information, but it is not exhaustive of the subject matter. Therefore, health care professionals and other individuals should review and consider other publications and materials on the subject.