Jointly provided by Dannemiller and Pharmacy Times Continuing Education.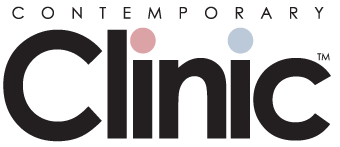 Optimizing the Management and Treatment of Allergic Conjunctivitis
Faculty
D. Nicki Gatton, MSN, APRN, FNP-BC
Senior Practice Manager with CVS Health/ MinuteClinic
Charlotte, North Carolina
Editorial Support
Yvette C. Terrie, BSPharm, RPh
Medical Writer
Haymarket, Virginia
Educational Objectives
Upon completion of this activity, the participant will be able to:
Distinguish between different etiologies and differential diagnoses of allergic conjunctivitis
Differentiate between treatment options currently available for allergic conjunctivitis including mechanism of action, delivery methods, efficacy, and safety
Examine the roles of convenient health care professionals in proper patient education to improve clinical outcomes of patients diagnosed with allergic conjunctivitis
Statement of Need
Conjunctivitis, or inflammation of the thin translucent tissue lining the inner surface of the eyelid and the outer surface of the sclera (conjunctiva), affects an estimated 6 million people annually in the United States. Goals in treatment of allergic conjunctivitis include removal/avoidance of the allergen, limiting the severity of the reaction, providing symptom relief, and protecting the ocular surface. In order to remove and/or avoid the allergen, identifying the offending substance via questioning of the patient is necessary. With the rate of occurrence and contagiousness of conjunctivitis, educating health care professionals who work in convenient/retail health care clinics about the diagnosis and assessment of the disease, treatment options, and how to achieve maximum treatment results through patient education and follow up is crucial. This information can prove vital to optimizing patient outcomes and potentially reducing the associated clinical and social burden while also educating patients on the value of the convenient health care team.
Table of Contents Description
Convenient health care professionals play an essential role in providing patient education on the different diagnoses and treatment options available for patients with allergic conjunctivitis.
Target Audience:
This activity is intended for advanced practice nurses, nurse practitioners, and physician assistants working in convenient care clinics.
Release date:
February 12, 2016
Expiration date:
February 12, 2017
ACCREDITATION STATEMENT(S)
This activity has been planned and implemented in accordance with the accreditation requirements and policies of the Accreditation Council for Continuing Medical Education (ACCME) through the joint providership of Dannemiller and PTCE. Dannemiller is accredited by ACCME to provide continuing medical education for physicians.
Dannemiller designates this enduring material for a maximum of
1 AMA PRA Category 1 Credit(s)TM
. Physicians should claim only the credit commensurate with the extent of their participation in the activity.
AAPA
AAPA accepts certificates of participation for educational activities certified for
AMA PRA Category 1 Credit(s)TM
from organizations accredited by ACCME.
AANP
Dannemiller is approved as a provider of nurse practitioner continuing education by the American Association of Nurse Practitioners: AANP Provider Number 090419.
This program was planned in accordance with AANP CE Standards and Policies and AANP Commercial Support Standards. It provides 1.0 contact hour(s) of continuing education, which includes 0.0 hour(s) of pharmacology.
Method of Participation
To receive credit, all participants will need to read the objectives and other introductory CME/CE information, take the pretest, and then proceed to the educational activity. Once the activity is completed along with the posttest and the evaluation, participants can request credit.
You will have access to your certificate immediately following completion of the evaluation. Credit is provided until 2/12/2017. No credit will be given after this date. There is no fee to participate in this activity.
In the event you have questions about this activity or are unable to retrieve the certificate, please e-mail
cme@dannemiller.com
and a certificate will be emailed within 2 weeks.
System Requirements for Completion of Posttest and Evaluation
Computer or smart phone with Internet access
Web Browser (IE 7.0+ or Webkit/Mozilla Compatible) with JavaScript enabled
Disclosures
In accordance with the Accreditation Council for Continuing Medical Education (ACCME), Dannemiller requires that any person who is in a position to control the content of a CME/CE activity must disclose all financial relationships they have with a commercial interest.
The following individuals, who are associated with the planning and execution of this activity, have stated they have no financial relationships with commercial interests:
Faculty -
D. Nicki Gatton, MSN, APRN, FNP-BC
Editorial Support -
Yvette C. Terrie, BSPharm, RPh
Contemporary Clinic -
Katie Eder
Pharmacy Times Continuing Education -
Dave Heckard; Maryjo Dixon, RPh; Jim Palatine, MBA, RPh; Donna Fausak; and Tara DeLorenzo
Dannemiller -
Gordon Ringler and Myra Garcia
To resolve identified/potential conflicts of interest, the educational content was fully reviewed by a member of the Dannemiller Clinical Content Review Committee, Bernard Abrams, MD, who has nothing to disclose. The resulting certified activity was found to provide educational content that is current, evidence-based, and commercially-balanced.
Off-label Statement
This educational activity may contain discussion of published and/or investigational uses of agents that are not indicated by FDA. The opinions expressed in the educational activity are those of the faculty. Please refer to the official prescribing information for each product for discussion of approved indications, contraindications, and warnings. Further, attendees/participants should appraise the information presented critically and are encouraged to consult appropriate resources for any product or device mentioned in this program.
Disclaimer
The content and views presented in this educational activity are those of the authors and do not necessarily reflect those of Dannemiller or Pharmacy Times Continuing Education. This material is prepared based on a review of multiple sources of information, but it is not exhaustive of the subject matter. Therefore, health care professionals and other individuals should review and consider other publications and materials on the subject.